SALE 50% OFF
WEDDING PACKAGES
PLUS 4 FREE GIFTS
Open to the Public Wholesale Florist
Beautiful All Occasion Arrangements
3847 Birch St., Newport Beach, Ca 92660
Same Day Delivery or Pickup
Open to the Public Wholesale Florist
Beautiful All Occasion Arrangements
3847 Birch St., Newport Beach, Ca 92660
Same Day Delivery or Pickup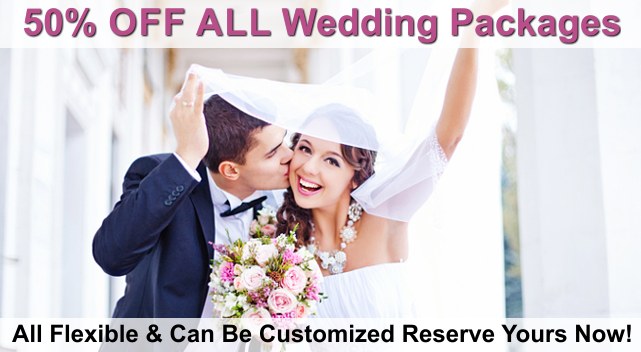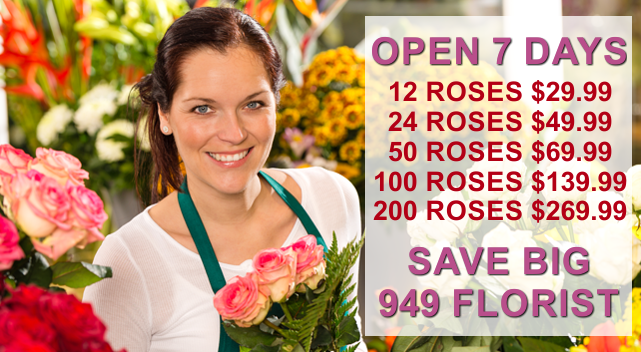 Discount Wedding Centerpieces Orange County
50% Off All Wedding Packages | DIY Wedding Packages
What makes a beautiful centerpiece? Great question with the great answer. Phenomenal beautiful centerpieces all the centerpiece of any wedding reception. Now they're even more than that, they can be repurposed what to ceremony, they can be placed on a pedestal columns going down the aisle. With so many choices and so many applications let's take a good look I just what an exciting experience this can be for you!
We always want to talk about size and style, since most of the venues today have 10 people per table that's an easy one. The centerpiece has to be low enough that people can see over easily no more than 12 to 14 inches tall, and Remember the low centerpieces look better on the tables and short of amazing in the pictures. Let's keep that in mind. Toll pedestal centerpieces are the largest most elaborate; and can be the most expensive part of your wedding flower purchase. In most cases here 800 Rosebig, were able to loan out the big pedestal vases or the silver or gold candelabras for free, & they're included in the packages That are on sale for 50% off! This is a big cost saving item. Make no mistake you don't want to go into a big wedding buying10 or 20 big pedestal arrangements or candelabras! Now all the top wedding florist know that to get the best look, you're probably better off using half tall arrangements and half low centerpieces. We absolutely recommend this! A great look very modern and organic is a low fishbowl arrangement. They are beautiful and the classic. We love using mason jars for centerpieces, they are so in style now and the perfect match for any outdoor wedding at a winery or party. We have so many beautiful golden silver goblets that can really class up a glamorous wedding and only here 800 Rose big can you rent for free any of our amazing vases!
Let's talk repurposing! The art of using the same arrangement twice! Here is a great cost-saving experience. If I have 20 centerpieces in an empty venue room why can't I borrow some of that for the ceremony? The answer is yes, of course, we will every time! & nobody has to know! Are beautiful centerpieces for the arch go perfect on the sweetheart table or head table how you can imagine how beautiful they will all be! There're many tricks to repurposing, at your consultation we will find the best wise ways to save you money!
Can a bride supply her own pauses? The answer is simple yes of course you can. This is fun many brides have the time the Shop around and find unique one-of-a-kind vases for her wedding! Bring them in, we love it and a great way to save money, now all of our wedding packages come with complimentary vases, but this is an opportunity for a bride to express her look!
Let's talk flowers, hydrangeas,  roses, lilies, peonies, dalia, Ranunculus and more!… Yes yes yes! We have them all!
How can a bride be sure that she's going to love what she picked out the answer is simple we make her a sample!
What if she doesn't like her sample, answer is simple we change it till she loves it!
What if it's too much money, the answer is simple you find a way to give her a better deal!
What if the flowers are out of season that she loves, no problem we have the largest inventory of any florists in the country I have every flower all the time, in the rare occasion that something may not be available we'll show her samples of similar flowers to give her the same look at no extra charge!
What if she changes her mind, it happens no problem all of our packages remain flexible.
What if I need more the last minute, no problem we could do add-ons anytime we have full staff and many extra flowers to accommodate last minute add-ons even the day before or the morning of.
Who will stay and do the repurposing? Great question, in many cases these are so simple that anybody can do it, but if you need us we can arrange to have a designer to stay on the premise and handle this for you.
WINNER – RATED BEST WEDDING FLORIST – BRIDAL CHANNEL | RATED #1 WEDDING WIRE | WEDDING FLORIST OF THE YEAR – THE KNOT